News
David Leaser's work has received critical acclaim from sources such as the Los Angeles Times, Sunset magazine, Publishers Weekly and leaders of botanical institutions.
In this section, you can read reviews of David's artwork, see installations and gain insight into David's history creating artwork.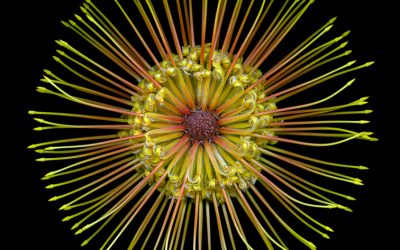 Two botanical images from California botanical photographer David Leaser will be featured at the prestigious London Art Biennale March 29-April 2. Leaser has been recognized as one of the world's top botanical photographers who is best known for his large-scale...
read more